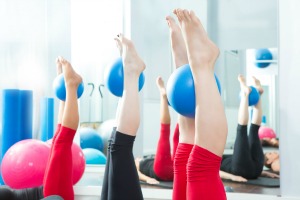 Prenataal: aanleren van juiste ademhalingstechnieken om te gebruiken tijdens de arbeidsfase bij het opvangen van de weeën of baarmoedercontracties.
aanleren van persoefeningen
Ook lage rugproblemen en instabiliteit van het bekken worden indien nodig behandeld.
Postnataal
Het door de bevalling beschadigd vrouwelijk lichaam terug goed laten functioneren.
Vooral  het  versterken van buik en bekkenbodemspieren is hier zeer belangrijk.
Om rugklachten en verzakking en incontinentie nu of later zoveel mogelijk te beperken.
Terug op trainen van algemene conditie door cardiotraining op crosstrainer
Leave a reply →